North Georgia Bulldog 2010 Schedule    
6/5 Georgia Bucs (H) W 30-13
6/12 Tn. Express (H) W 55-13
6/19 Tn. Eagles (A) W 34- 6
6/26 Tn. Crush (H) W 16-14
7/03 off
7/10 Henry Co. Horsemen (A) L 27-16
7/17 Metro Giants (H) W 30-0
7/24 Tn. Express (A) W 41-14
7/31 Tn. Crush (A) L 25-11
8/07 off
8/14 Atlanta Cardinals (A) W 38-0
8/21 Georgia X-treme (A)
*(H) Home games will be played at Calhoun High School Calhoun, Ga. 
R.I.P Coach Lennon Caine. We love and miss you and this season is for you! Thank you for all your hard work and help.  
               2009 North Georgia Bulldogs. (some not pictured)
The North Georgia Bulldogs beat the Atlanta Cardinals last Saturday to improve to 7-2. Way to go Bulldogs!
North Georgia Bulldog players, Jamall Hall, Mario Johnson, and OJ Taylor, at The Augusta Mavericks professional indoor football team's camp. Way to go guys!
The North Georgia Bulldogs
2010 USFL Team of the year.

Had 5 guys sign professional contracts in 2010.

The only minor league team that has an agreement to play a professional indoor football team each year and give their players that kind of exposure.
We are not a professional football team; however, we provide a professional program for our players to show their talent.
In three seasons we have helped 6 men get into college to play football and 5 to sign pro contracts.
We are very active in our town and love being envolved in the community.
We are not a team that just says what we can do for you, but we get players where they want to go and let our records, stats, and results speak for its self.
The Bulldogs vs. The Columbus Lions in the first game out of a three year deal. We wish the Lions the best of luck this season!
Congratulations to the Columbus Lions on winning the 2010 SIFL Championship!
Here is a video staring the Bulldogs QB Lacey Herring. Lacey coaches football at Unity Christian School and they are spreading the word of prayer. Please watch the video and also pray for the Bulldogs program, family, and for our future!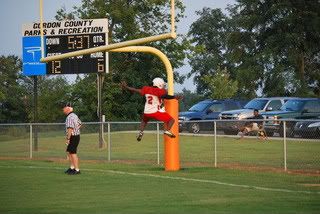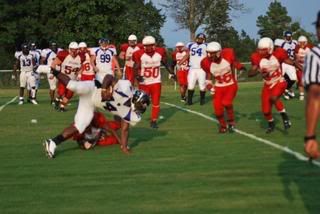 North Georgia Bulldogs in the community.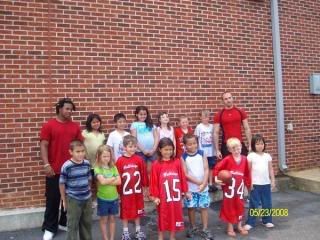 2009 Bulldog highlights of the season.

 

 

 

 

 


Get your North Georgia Bulldog t-shirt!! Contact us at NorthGeorgiaBulldogs@hotmail.com!!!