Welcome to the NEW home of the MARLINGTON LADY DUKES!
Through the use of this site, parents, players, and coaches will be able to stay up to date with the latest news and information. Be sure to check out the links to the left that will take you to where you need to go.
NEWS and INFORMATION...

1.  1st Day of Practice
     Varsity and JV - Friday, October 30th
     Junior High - Monday, November 3nd
     Note: Players must have a physical on file in order to participate

2.  Fundraising - Team Tee
     Color: Charcoal Grey
     Available Sizes: S - XXL
     Available Styles: Short Sleeved - $14.00
                                 Long Sleeved - $16.00
     Orders due by Friday, November 20th
     See players in grades 7 - 12 for more details or to place your order


3.  Team Shoes

     Color: Black/White
     Brand/Style: Specific brand or style does not matter
    

Possible options...


    
    

A.  Nike Air Max Closer III




          Available at Dicks Sporting Goods in Canton


          Retail: $84.99
          * Receive 20% off by mentioning Marlington Girls Basketball

     B.  Nike Blue Chip II
           Available at Eastbay.com
           Retail: $84.99
           *Go to Retailmenot.com to find discount codes for online orders
           Eastbay.com 20% off code: LKS19T52 or AFSIGKER ($75 or more)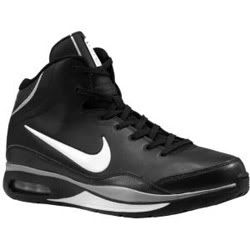 QUESTIONS, COMMENTS, or CONCERNS?  PLEASE FEEL FREE TO CONTACT ME

- Coach Miller
Cell: 330.323.5361

Email: t_miller@dukes.stark.k12.oh.us